Home, safe
by Cheryl, posted on November 11th, 2010 in Mama Kat's Writing Workshop
---
I glance at the clock.
My stomach clenches.
I open the front door and look outside. The street is empty.
Back in front of the computer. I'm looking at the clock again. It's moved one minute from the last time.
Shouldn't he be back by now?
My face feels hot.
I get up again and peer out the small rectangular windows of my front door.
And I fling it open at the sight of the silver minivan that's just pulled up.
He's home.
Sawyer's home.
This is the routine I go through every time I arrange for him to get a ride home from school.
Sawyer gets out right in the middle of X's prime napping time. When David is home, I run down to the school and wait outside Sawyer's classroom for him. But when he's away on business, I need to have Sawyer get a ride home because otherwise I have to deal with the wrath of a napless toddler for the rest of the day.
So I ask my friend to collect him (she has two boys who get out at the same time).
And then I am exceedingly anxious until he arrives.
I worry she'll forget to pick him up.
I worry he'll be standing there, alone, and scared.
I worry something will happen to him.
Truth is, as much as I like my kids to be out of my hair, I need them home. I miss them when they are on a play date that's longer than just a few hours. Not that I think something's happened. It's just that, despite enjoying the relative quiet while they're gone, I'm unsettled until they're back.
I don't even want to think about how I'll be when they start driving.
Yesterday when my friend dropped him off she laughed because she knows how crazed I am until I see his little face. She told me about the time, as a child, her parents accidentally left her at a lookout spot – in a foreign country – and drove off, not realizing their 8 year-old daughter was not in the van until a friend noticed she was missing. I told her about how when I was a freshman in high school, I'd often be the last kid picked up from basketball practice, and I'd wait nervously by myself in the dark and cold.
I don't want Sawyer to feel like he's been forgotten. Or that he's not on my mind all the time. Because he is. All my kids are.
That's motherhood, isn't it?
They drive you insane when they're in your business all day, but when they're gone, part of you is gone, too, and you're not whole until their noise and dirt and MOMMY! and demands and discarded socks and sweet, sweet laughter fill the house again.
Home, safe.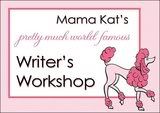 This post was inspired by the prompt "What are your confessions?" from Mama Kat's writers workshop.